Lab IntroductionNurivista is creating future values ​​through new technologies.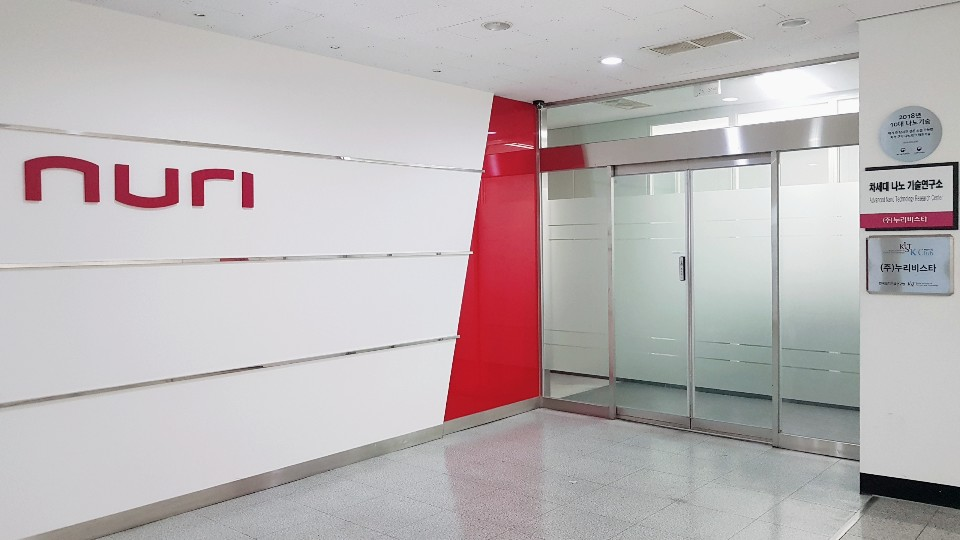 We leap to become the best electronic printing material company with nanomaterial dispersion technology.Nuri Vista is leading the technology in the field of electronic printing materials by securing excellent research manpower and investing bold R & D costs.
CNT, Graphene, is a core material that realizes the planar heating element with high efficiency. It has the world's highest level in electrode materials and heating materials that can be used in wearable devices because it has a heating element capable of high-temperature heating at 250 ℃ and elasticity.
Cu paste using the photo sintering process is an electrode material that sinters at low temperature and realizes excellent conductivity. It is a technology that can replace the low-temperature sintering Ag paste mainly used in printed electronics.
We are doing our best to apply the industry through paste optimization.
Electrode materials used in ceramic chip parts such as MLCC realize customer satisfaction through the development of paste composition and dispersion process in order to supply ultra-high capacity and high-reliability electrode materials.
Heating paste
High temperature stability
High Conductivity Paste Composition
Elastic heating Paste
High efficiency heating element design technology
Photo sintering paste
Photo sintering process optimization
High Conductivity Paste Composition
Electrode material
Solderable Low Temperature Curing Electrode Material
Flexible electrode material
Ultra high capacity chip material electrode material